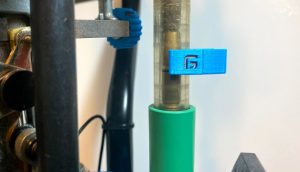 The Dillon 650 and 750 Casefeed Stopper works the same regardless of what press you have.
When storing the casefeed stopper, simply snap it onto the case feeding tube as shown to the right.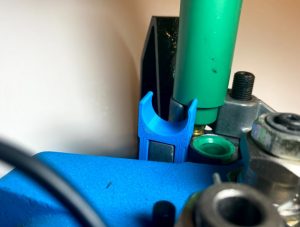 Installation:
Pull the press handle down to the downward-most position (the shellplate should be raised and near the toolhead).
Insert the stopper into the casefeed mechanical area as shown in the photo. A small amount of effort is normal in order to lock the casefeed arm into place (since everyone's press is adjusted differently).
Remove by repeating the above steps in reverse.